Paint colors, tile, countertops… choosing the finishes and selections for a home can be daunting but you can also make it fun. This where you can make the home truly yours with your own brand of style. It can be as creative or conservative as you want… it all depends on your taste and how you are going to live in your home.
Whether it is a new home or a remodel, finishes are the details that will make it unique and special. So, don't be intimidated…here are some the tips that will inspire you.
Tip # 1 Start an idea file
Look through design magazines and cut out photos of whatever it is that catches your eye. It can be the whole room or as simple as a texture and color. Pinterest and Houzz are also great sources. Gather as much info as you can as this is invaluable for collaborating with your architect, builder and designer.
Tip #2 This is Your home and style
Trends are fine but don't get too caught up. It has to work for the look that you like and make you happy. At the end of the day, the finishes should reflect your style and be functional for your lifestyle. That soaking tub might look great in a photo, but will it really be practical for you?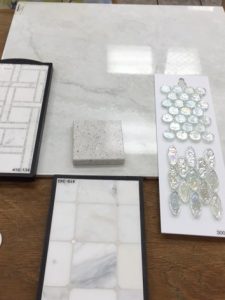 Tip #3 Focus on what matters to you
There are hundreds of individual finishes in a home. From the biggest items like floors and countertops to the smallest like door handles. There are countless decisions to be made and it might be important to decide if you want to make every last one of them. You might decide to only focus on the elements that really matter to you and leave the rest to a professional.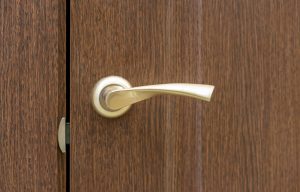 Tip # 4 Be aware of what items cost
You may have a budget or not, but either way it is good to know whether you are overstepping it. Your builder has given you a budget and keeping to your allowance for an item can be important. Let's say you like a flooring that costs $7.00 per square foot and another that is $10.00 that you really like more. There are other factors involved like installation costs that must be factored in. Upgrading to the $10 flooring will affect the final total.
Keeping track of your budget will help you end up with more of the items that you really want. You might save in one area so that you can have that special item that costs more in another. By creating a tradeoff, you will achieve the look you want.
Tip# 5 Try not to overwhelm yourself with too many options
More choices are not always better if they come from every website or showroom you can find. In fact, having too many choices often makes it harder to make decisions. If you can, limit yourself to just a few. It will make the process easier and less stressful.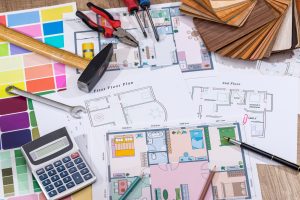 Tip # 6 Set a timeframe
Decision making is tough. By limiting the amount of time you spend making your choices, you will stay on the same wavelength for that period of time and not lose track of your vision. The design will be more cohesive, and the theme will carry through your home.
Tip # 7 Create the home YOU want
Trying to predict if white kitchens or grey walls will still be in style several years from now is exhausting. If you plan to live in your home for some time, pick out finishes that you love and forget what the next person will want. Create a home that you will enjoy NOW!! If it is a short- term investment, think more conservatively with neutrals and simple items.
Tip # 8 The Pros know
Wondering whether it is worth it to hire a professional designer? A designer can help you sort through the choices to create that unified design. It will make the process a lot less stressful. A designer will know where to shop and eliminate the exhaustion of searching where to go for just the right item. A good designer will offer to either go shopping with you or do the legwork for you. Whatever is more comfortable. Another advantage is that a designer can help you save money by balancing out your more expensive choices with less expensive ones.
Try to relax and enjoy the process!!